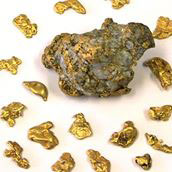 Nuggets found at Roaring Camp
One of the greatest experiences at Roaring Camp Mining Company is when you find yourself a Gold Nugget and can get on our board! Each week we post the biggest nuggets found in camp by who and well when they will tell us WHERE!
You might see a few name you recognize from over the years below! Congrats to everyone and we can't wait to see who gets on the Nugget Board next!